Commercial HVAC Service in the Chicago, Illinois Region
October 3, 2018 By VP Mechanical
Assistance With Commercial HVAC for General Contractors
Commercial HVAC (Heating, Ventilation and Air Conditioning) systems are critical for all kinds of businesses. They're essential for dining establishments, clothing retailers, exercise centers, offices and more. If you want to promote a work setting that's comfortable, pleasant and healthy, then you need to prioritize efficient and dependable commercial HVAC systems at all times. It's critical for businesses to have reliable heating systems during the winter months. It's just as critical for them to have strong cooling units in the summertime. If you want to ensure smooth operations at work all year long, then you need the assistance of skilled, qualified and seasoned HVAC technicians.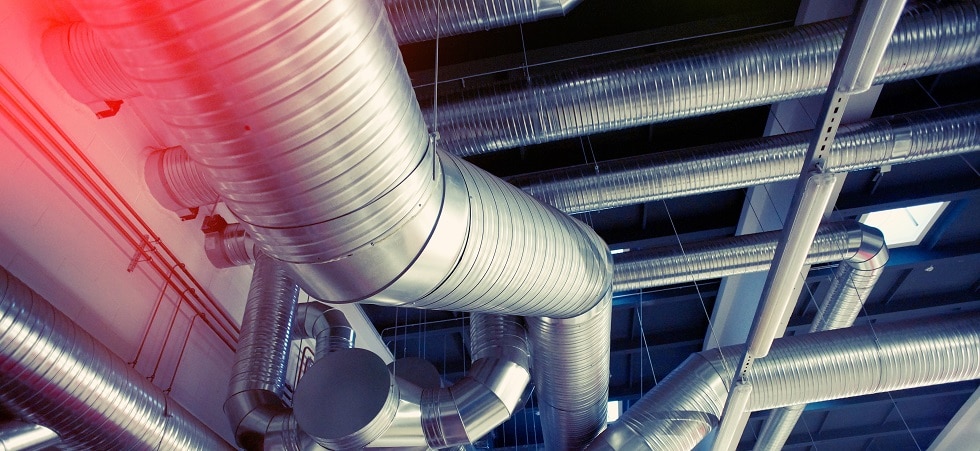 VP Mechanical and A+ HVAC Services for Commercial Clients
VP Mechanical is a trusted name in the HVAC community in the Chicagoland region of Illinois. Our company doesn't only cater to customers in Illinois, either. We also cater to customers who are based in nearby sections of both Indiana and Wisconsin. We collaborate with industrial, union mechanical and commercial clients. It doesn't matter if you're a general contractor or if you're an entrepreneur who is at the helm of a shopping center or an eatery. We can provide you with the gift of world-class HVAC services any time you need them.
In-Depth HVAC Project Guidance
Our team members wow our clients with personalized HVAC design service that covers all of the bases. We offer all-encompassing assistance that goes the extra mile. We can accommodate a broad assortment of HVAC requests as well. We routinely work on basic projects. We routinely work on more ambitious ones, too. Our technicians can install, fix, replace and maintain all kinds of equipment items without exception. They can provide clients with upkeep assistance that's suitable for extended lengths of time. If you want to keep your office heating unit strong and efficient for a long time, we can come to your rescue.
The Various Perks of Our HVAC Services
Our HVAC system installation can save customers time and effort. It can eliminate uncertainty and questioning, too. Our technicians offer installation expertise that's thorough and trusted. Our maintenance assistance is also top of the line. Regular maintenance sessions from our adept technicians can be wonderful for our customer base. Maintenance can stop cooling and heating unit breakdowns from taking place at inopportune times. It can eliminate the risks of disrupted productivity and earnings losses, too. If you want to invest in your business' success and hassle-free functioning, then HVAC maintenance should be something you think about frequently.
Get in Touch With VP Mechanical Today
Do you need help with commercial HVAC for general contractors? VP Mechanical wants to work with you right now. Our technicians are well-versed in all facets of the HVAC service realm. You can call us with any specific questions that involve commercial HVAC systems. You can call us with any questions that relate to the comprehensive services we have available, too. Give our pleasant and informed staff a shout today.