How to Select the Right HVAC Contractor
April 4, 2019 By VP Mechanical
Heating and air come from complex HVAC machinery in which you should only trust certified union mechanical contractors to fix or install. Improper installation can void a warranty as well as lead to larger-than-expected expenses. Here are ways to avoid the mistakes many commercial HVAC owners face when choosing a contractor.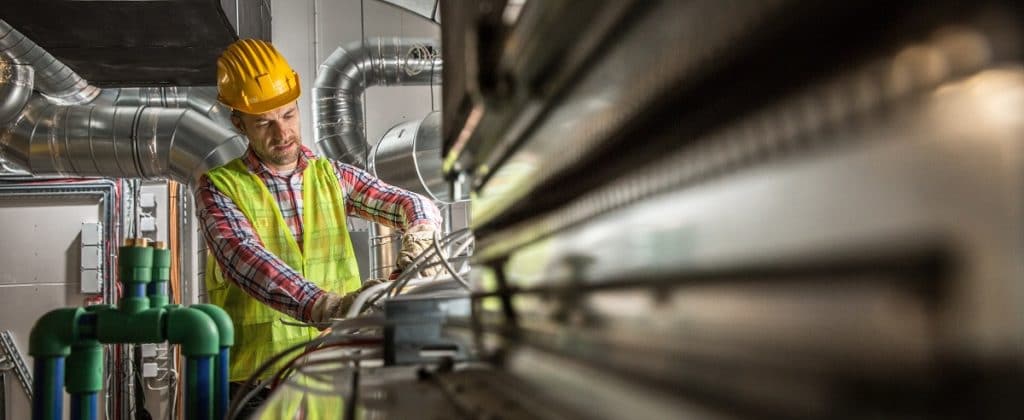 Start with Your HVAC Needs
The first step to choosing an HVAC contractor is to assess your heating and cooling needs. Whether you need repair work or a completely new installation, it's crucial to do research on how energy efficiency will contribute to savings. Adding smart technology to your system such as temperature sensors can lower your energy bills even more.
Don't risk falling into the trap of cutting corners to save money then ending up with expensive repair issues. HVAC systems work the best and last the longest when they are routinely inspected and cleaned. Failing to have a professional inspect your system at least once per year can speed up the wear and tear of your unit. All it takes are a few neglected air leaks in the structure to trigger problems that lead to big energy bills. But if you maintain your system properly, you won't have to face a replacement sooner than expected.
Research HVAC Candidates
Getting a series of quotes from professional contractors is essential to compare which one fits your needs the closest. Asking questions about experience and credentials is important. You also need to find out if technicians are fully licensed and insured. The last thing you want is for your work to be performed by a novice who was hired to do on-the-job training. It's best to make sure that the company has been in business for many years and has a strong reputation in the community.
Ask each candidate for references so that you can gauge its level of customer satisfaction. Check for online reviews on sites like Yelp to get first-hand accounts of the company's service. Another source for checking a firm's reputation is the Better Business Bureau. Additionally, you should research the manufacturers of the equipment you are considering purchasing.
Get Estimates
When calling a representative from each potential HVAC enterprise, be sure to ask for labor and parts estimate for the work you need. Keep in mind that when it comes to contractors of any kind, the lowest prices aren't usually the best deals. Many contractors try to undercut the market just to get business but don't deliver quality results.
Ask yourself if quality is more of a priority than cost. Part of your final decision should include deciding if the company's response time is sufficient for your needs. Be prepared to negotiate with the contractor, even if it's a large corporation. Negotiating price is common with reputable HVAC vendors.
Conclusion
The more experienced, flexible and reasonable the contractor is, the better chance the firm will gain your loyalty so you can save time from searching for another HVAC firm next time. Make sure the contractor understands your local building codes and is familiar with your community.