Did you know that heating, ventilation and air conditioning systems use roughly 30% of your home's energy? This is typical of residential homes and small offices as well. When your air conditioning system is well-designed, it not only adequately cools a building, but it also decreases energy consumption. The air quality is better with no additional environmental damages.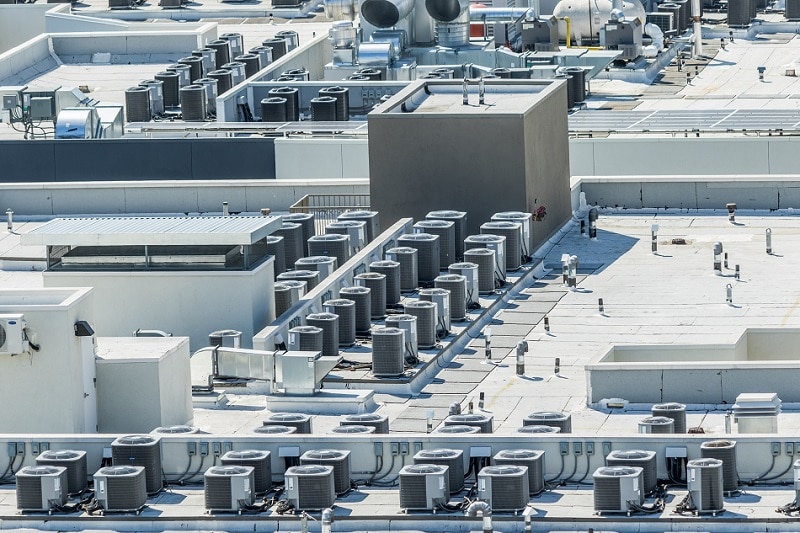 Manufacturing and Industrial
In an industrial building or a manufacturing warehouse, the HVAC system uses multiple devices for cooling and heating. These devices can include:
Heat pump
Electric heat
Furnace
Rooftop unit
Boilers
Chillers
Central AC units
In commercial HVAC installation, numerous designs are available for you to choose. In that regard, the installation must be carried out by an HVAC specialist with experience in industrial installation because of the complexities involved.
Industrial Plant
In industrial plants, systems are utilized in single zones. Adjustments are made if offering service to multiple plants or other large spaces is required. Within an ordinary industrial system, air filters in through the air intake device. This is normally located on the top or the side of the plant. With the help of atmospheric forces, pressurized air travels into a damper. The air is controlled, so it will only in the required amount of air to cool your building. The air that traveled through the HVAC system previously will then join with the air outside.
The Combination
The aggregate is then refined through an air filter to remove any large particles like leaves, bugs or dust. There is then a subsequent process of filtration that takes care of smaller particles before it goes through the fan. When the air reaches the fan, it's heated or cooled by a set of coils. If there's any condensation present, it'll be collected by the coils from a drain pan. After the air goes through the duct to cool or heat the building, it travels back to combine with more fresh air or it exits the building.
Wrapping it up
A basic HVAC unit provides comfort to small spaces while commercial HVAC systems cover a broader area and incorporate elements such as:
• Window units
• Packaged units
• Heat pumps
You'll find commercial systems tend to have chilled water systems, evaporative coolers and direct expansion coolers. If you manage an industrial plant in the Greater Chicagoland Area that needs an HVAC unit installed, an experienced and licensed HVAC technician must take a look at it due to the complex nature of the task. With maladjusted HVAC components, your energy costs will be higher and your air quality will suffer. To schedule an inspection or find out more, contact one of our experienced installers now.